Carpet Cleaners in Delavan, WI
Since 1982, American Carpet Cleaning has provided homeowners throughout Delavan, Walworth County, Darlen, Lake Geneva, and Inlet, WI with professional carpet and upholstery cleaning. Our proven methods, high-grade equipment and years of expertise enable us to restore the cleanliness of your home's surfaces, eliminating stains, discoloration, odors and wear. Contact the best in carpet cleaning companies for a free estimate today, and experience the deepest level of cleanliness in your living space!
Expert Carpet and Upholstery Cleaners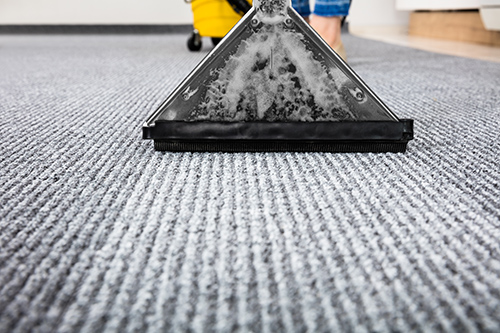 Even if you clean your home regularly or run a vacuum over your carpets every day, it's not always enough to stop debris from building up. Over time, your carpets become a hotbed for everything from dirt and dust to allergens and pathogens. The smartest thing you can do for your home and your health is to invest in a steam cleaning company in Delavan, WI. At American Carpet Cleaning, we have the experience and equipment needed to restore your carpets to a superior level of cleanliness. Our truck-mounted extraction vacs pull soil from deep within the carpet, restoring the look and feel of your floors, while eliminating stains, odors and deterioration. We do what no vacuum can!
We're also rug and upholstery cleaners. These materials are prone to the same buildups and degradation as carpets, and we deploy our expert cleaning knowledge to ensure they're given the same level of attention. Our cleaning services help keep your home looking and feeling great, while extending the life and comfort of the surfaces we work on. Don't let your best cleaning efforts go to waste—supplement them with our deep cleaning capabilities! We're ready to deliver an unparalleled level of cleanliness to your home, and we can work around your schedule. Contact our carpet cleaners today.
Give Your Home a Deep Clean
Dirt and debris building up in your carpets? Odors and stains blemishing your upholstery? Call our carpet and upholstery cleaners for the deepest, most thorough cleaning to restore the look, feel and smell of your surfaces.
Since 1982, American Carpet Cleaning, based out of Delavan, WI has been a steam cleaning company to the following areas, but not limited to:
Delavan, WI
Darien, WI
Elkhorn, WI
Williams Bay, WI
Walworth, WI
Sharon, WI
Fontana, WI
Lake Geneva, WI
Springfield, WI
Zenda, WI
Walworth County, WI
Rock County, WI