Are you searching for a couch cleaner or professional upholstery cleaning in or near Delavan, WI? American Carpet Cleaning has got you covered! Contact us for: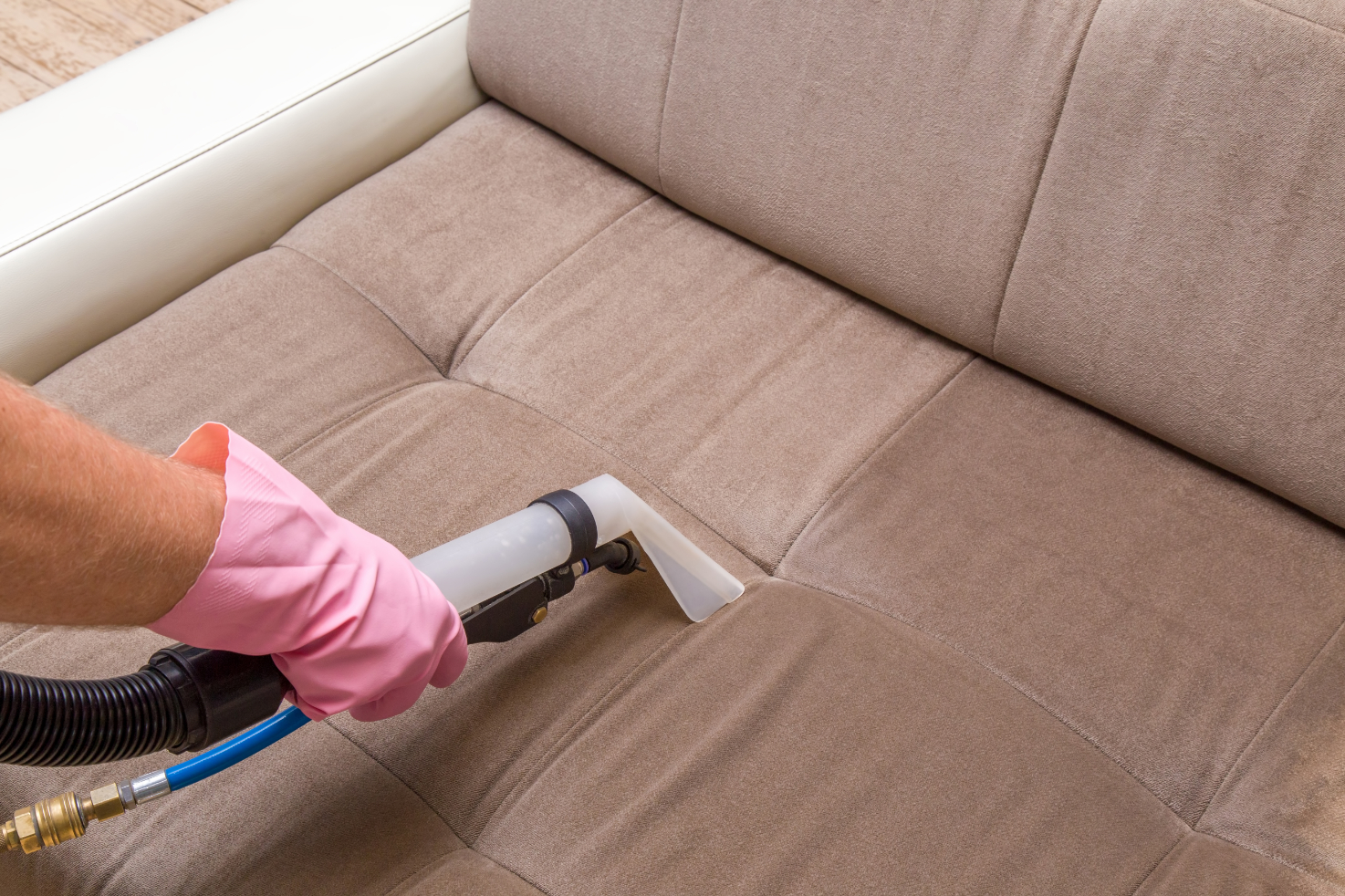 It doesn't matter how often you clean your upholstery — it just isn't enough to eliminate debris buildup. Eventually, your upholstery will become a breeding ground for dirt, allergens, and dust. The wisest thing you can do for your health and home is to invest in professional steam cleaning from American Carpet Cleaning. We provide both the experience and the equipment required to turn your upholstery into like-new condition.
We utilize our knowledge and expert cleaning services to apply a certain level of attention. Our upholstery cleaning services will keep your home feeling and looking great.
We also understand that everyday wear and tear can really take a toll on your furniture. This can really result in your upholstery looking dirty and shabby. It is fairly easy for your fabric sofa to become soiled since your skin, hair, and body come into contact with the fabric.
Upholstery doesn't just collect skin cells and dust mites but also pollen grains, body oil, food crumbs, and more. If you properly maintain your upholstery furniture, it can last a lot longer.
American Carpet Cleaning offers quality, professional carpet cleaning services and furniture work for all of your upholstery. Whether your furniture is designed from natural or synthetic fabric, we have the necessary tools to eliminate even the heaviest soil and the deepest stains. We stand true to this even if you have not maintained your upholstery for many years. We offer restoration services that can help keep your pockets full, so you don't have to purchase a brand-new sofa!
Why Professional Upholstery Cleaning?
If you still aren't convinced that you should hire a professional to clean your upholstery, here are some other reasons why you should consider making the call:
Your furniture will last longer:
You should aim to have your furniture professionally cleaned at least once a year to extend its longevity.
Convenience:
Having professionals come to your home is much easier than attempting to clean it yourself.
Cost-effective:
Hiring a professional isn't expensive and quite affordable. As a result, you get to experience a couch that feels almost like new again!
Eliminates bacteria and allergens:
Dirt and debris can irritate those who sit on it and even make them sick. A professional cleaning service will eliminate those possibilities.
All of the products we use are safe for your home — even if you've got kids and pets running around! We achieve an unparalleled level of cleanliness that you're certain to see, smell and feel when we're done.
To schedule professional upholstery cleaning around a time that works for you, give our team a call today at 262-728-1503. We're ready to put three decades of expertise to work for you!